Stardock's Publisher Sale is here with up to
75% off* on our most popular games, DLC, and software!

STEAM KEYS ARE PROVIDED WITH PURCHASE
Game Bundles:
Classic Games:
Popular Expansions/DLC:
Stardock Software:
Curtains
$9.99 Now $7.99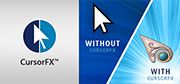 CursorFX
$4.99 Now $3.99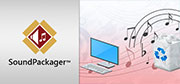 SoundPackager 10
$4.99 Now $3.99

*Sale ends 9.20.21 at 1PM ET.
Fall is just around the corner, and I've been getting ready with my pumpkin coffee and changing the wallpapers on my various PCs! We have a bunch of seasonal desktop wallpapers here on WC, and we've been adding more so there's a wide selection to choose from.
We've also been making sure the tags are in place, so just by searching 'fall' or 'autumn' should bring up plenty of results in all categories!
Here's a few of our favorites to get you started! If you like these be sure to share!
September is finally here, and we are just weeks away from the official start of fall! With a new month brings a new opportunity to show off the skins and themes you are using on your desktop. Take a screenshot and post to our desktop screenshot thread and let us know what themes you are using this month.
Post your desktops to the monthly thread here: https://forums.wincustomize.com/506729/
(This is a news thread and will be locked. Screenshot taken by JanOscar)
The Curtains gallery has quite a few new themes added recently, and we have just been enjoying them. They have a smooth and minimalist design and are great for daily use either at work or home.
Check out some of the latest theme below but be sure to check out the full Curtains gallery for many more themes. Have you tried any of these new themes? Let us know in the comments!
One of my favorite things about using animated wallpapers with DeskScapes is the relaxing scenes I can have right on my Windows desktop. My personal favorite types are the triggered .dreams that change on the time of day, and animated wallpapers with very subtle animations. A quick example would be snow slowly falling on a winter scene, or subtle movement of water that doesn't distract you from anything.
The best thing is we have a ton of those types of animated wallpapers here on WinCustomize. Here's five of my favorites to check out!
We're just over a month away until the fall/autumn season arrives, and I am so ready for some hopefully cooler weather. Fall is a wonderful time to base some desktop themes on as we have many types of skins that fit perfectly with the season. We have an excellent selection of wallpapers, WindowBlinds skins, animated wallpapers for DeskScapes, and much more to choose from!
We'll be featuring plenty of themes over the next few weeks, but here are some of our favorites to get started with. Let us know if you have any seasonal favorites that you'll be using.
Autumn Leaves in the Breeze (Animated Wallpaper for DeskScapes)
Fall leaves in Kolob Canyon (Wallpaper)
Beta version of Start11 goes live today
Stardock Restores Classic Start Menu in Windows 11
Beta version of Start11 is live today
Stardock announced Start11, a program that allows users to customize the Windows Start menu. As with previous editions of the StartX products, Start11 allows users to restore the Start menu to appears as it does in previous versions of Windows as well as customize it to their liking. The beta version is now available at Stardock's homepage.
"This first beta is designed to regain some of the lost functionality in the current Windows 11 Start menu," said Brad Wardell, Stardock CEO. "We have a lot of exciting new features planned to make the Start menu not just more accessible but also more useful to companies and power users."
The first beta of Start11 is compatible with Windows 11 and Windows 10, supports moving the start button to the middle or to the left, makes visible many subtle Windows features, and provides a new configuration UI that allows extensive customization.
"The new UI has been designed to support future Start menu designs," said Wardell. "Start8 and Start10 focused on restoring previous versions of the Start menu. Start11 will be extending this to support a host of new Start menu ideas such as the concept of pages, tabs, minimalism, and features for our enterprise customers."
Join the Start11 Beta Today for $4.99
Users who buy into the beta will get the full release free.

Own Start8 or Start10? We've got special upgrade pricing just for you.


If you are looking for a new desktop wallpaper, then you have some great choices from the past month in the WinCustomize gallery. It's also fun that we can get these through DeskScapes 11 without even leaving the app, which is what I've been doing on a couple of my PCs.
There's plenty to choose from in the gallery here, and new ones come in just about daily. Check them all out here.
Here are five of the top wallpapers on WinCustomize. Check them out!


We are getting into the final stretches of summer, and I for one am looking forward to fall. We still have some weeks of summer left, so let's take a few minutes and show off those hot August desktops to our community!
Post your desktops to the monthly thread here: https://forums.wincustomize.com/506171/
(This is a news thread and will be locked. Screenshot taken by LightStar)
How is that for a dramatic post title? Well, I'm only exaggerating a little as the WindowBlinds gallery has had a considerable number of beautiful skins added over the past few weeks. Some of these are new skins, some are updated, and some are being re-uploaded by "retired" members of the site.
It's nice to see a wide range of distinctive styles and colors being used, and it's been fun to combine these themes with various static and animated wallpapers from DeskScapes to create some awesome Windows desktops.
Here's a few of our recent favorites but be sure to check out the entire WindowBlinds gallery here.