Stardock's Publisher Sale is here with up to
75% off* on our most popular games, DLC, and software!

STEAM KEYS ARE PROVIDED WITH PURCHASE
Game Bundles:
Classic Games:
Popular Expansions/DLC:
Stardock Software:
Curtains
$9.99 Now $7.99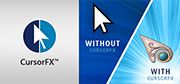 CursorFX
$4.99 Now $3.99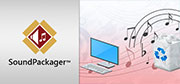 SoundPackager 10
$4.99 Now $3.99

*Sale ends 9.20.21 at 1PM ET.
Please login to comment and/or vote for this skin.
Welcome Guest! Please take the time to register with us.
There are many great features available to you once you register, including:
Richer content, access to many features that are disabled for guests like commenting on the forums and downloading skins.
Access to a great community, with a massive database of many, many areas of interest.
Access to contests & subscription offers like exclusive emails.
It's simple, and FREE!