Somehow, I missed this giveaway earlier, but I wanted to post it as it ends this weekend. Our friends over at Neowin are giving a Lenovo Legion 5i gaming laptop (U.S. only).
Head over to Neowin for the details and how to enter: https://www.neowin.net/news/giveaway-were-giving-away-a-lenovo-legion-5i-gaming-laptop-us-only
We have a large wallpaper gallery here and since we've been focusing on getting more content added, I was wondering how you use some of these. Specifically, do you take a desktop wallpaper and use it as the wallpaper on your mobile device such as a phone or tablet?
On most of my mobile devices I typically just use a photo from my photo album, but I have used downloaded wallpapers before.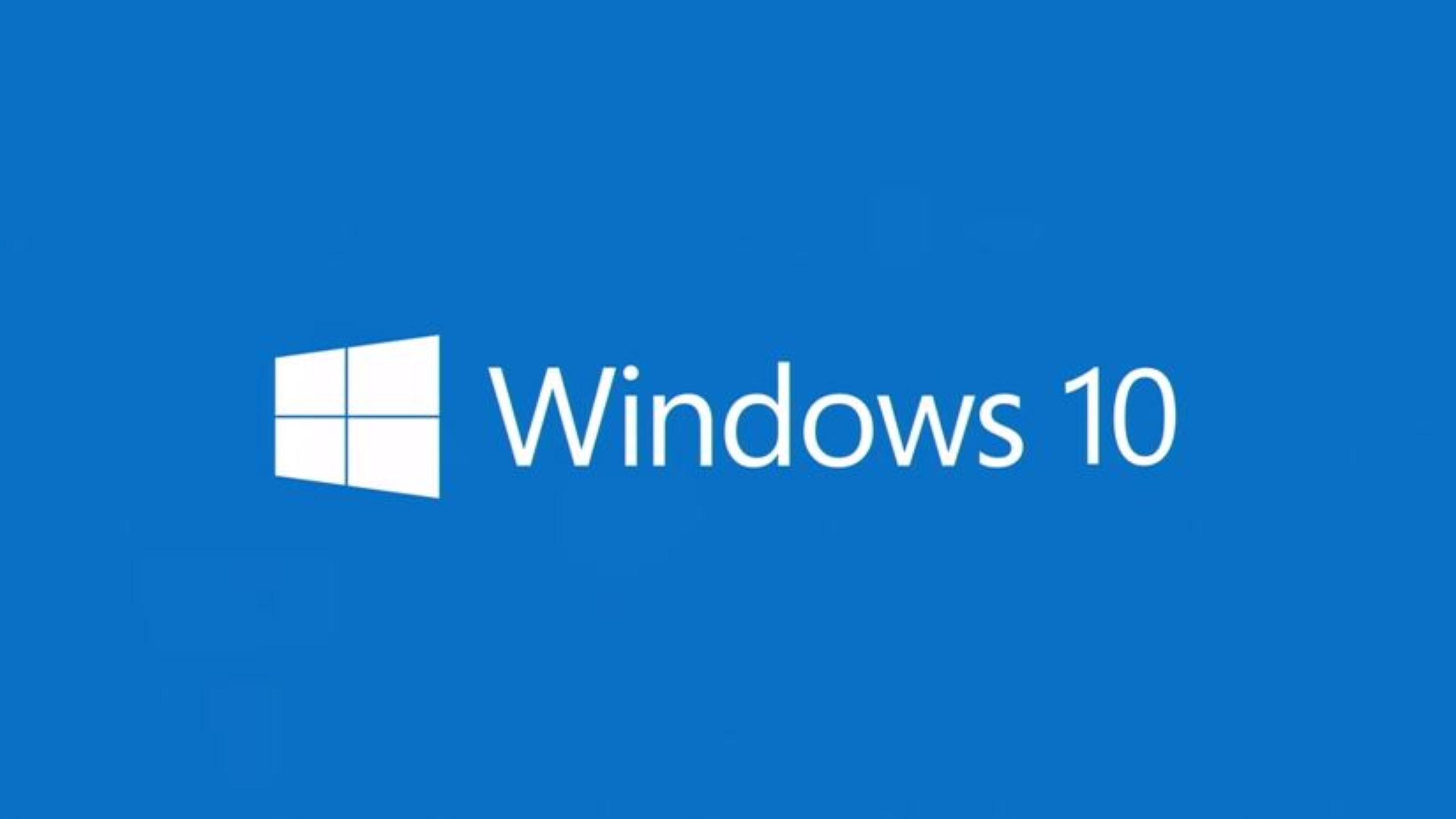 Last Friday, Microsoft announced a new Insider Preview build for Windows. Build 20197 focuses primarily on bringing Disk Management into the operating system's Settings panel.
The build is currently out in the Dev Channel right now and introduces a new Manage Disks and Volumes screen under Settings > System Storage. Users will be able to view disk information, create and format volumes, and assign drive letters this way. In their blog, Microsoft describes the new feature as a "modern experience built from the ground up with accessibility in mind."
Microsoft also stressed in its blog post that this build was a trial run experience meant to garner feedback and gauge interest. The experience won't show on newer builds, although insiders may see other experiences like it on newer builds coming soon.
There are some other updates included in this build, such as the Your Phone Apps experience, which was highlighted during the Samsung Unpacked event on August 5th. With this new feature, users can instantly access their Android phone's mobile apps directly from their Windows 10 PC. When an app is launched, it opens a separate window outside of the Your Phone app enabling multitasking.
The feedback on social media regarding the build was mixed. Do you keep up to date on Windows trial builds and have you had a chance to check this one out yet? If so, share your experience with us!
With many people working out of the office, how are you handling it?
I confess I feel pretty blessed that I get to work daily with my sons up at the lake.  One is a 3D artists and the other a systems engineer.  Here is a picture of our setup.
It's a little messy and ad-hoc but super comfy and productive.
Happy Birthday Windows 10! Today is 5 years since Windows 10 was originally released on July 29th, 2015. I've been a user since before that being in various beta programs, and overall I have been happy with it over these past few years. It's also exciting for me to be part of a great company that makes awesome products to make Windows 10 even better!
Windows 10 has certainly changed a lot over the past 5 years with lots of updates, and our friends over at Neowin have put together a great article with lots of screenshots on what has changed.
It's a great post showing a visual comparison of Windows 10, so be sure to head over there and check it out!
https://www.neowin.net/news/windows-10-is-five-years-old---heres-how-its-changed


Computer monitors have become much bigger and the prices have become quite more reasonable than they used to. I picked up a nice 34" widescreen for just a couple of hundred bucks. It's not 4K, but HD has been working quite well for me. I do have a 4K touchscreen laptop, and that is certainly nice to have when working with images and video.
But the question today is what size wallpaper resolution do you typically look to download? Do you even look to see what resolutions are available?
I have a new CNC machine going in my shop, and I needed a Windows PC to run the code going to the machine. My current laptop I use for work is a Dell XPS 15" 4K touchscreen which is something I'm not going to keep in a place that is often filled with sawdust. So I needed something as cheap as possible but still capable of running quite a few applications. After searching on Amazon and eBay I narrowed it down to a $90 Windows tablet and an Acer 15" laptop for $190. I ended up purchasing the laptop as I preferred the much larger screen. It certainly has it's limitations, but with a 1080p screen, 4GB of RAM, and wi-fi, it should do everything I need and more for this particular task.
It came installed with Windows 10 S, and upgrading it for free to Windows 10 Home as I needed to install software that isn't available on the Microsoft Store. Now I took the time and cleaned out all the installed apps using Ashampoo Unistaller 9 so I could install just the handful of apps I need for shop work.
If you've read my blogs over the years you won't be surprised to hear Fences was the first app I installed. I use Fences on all of my PCs to quickly access folders and to group icons that I usually organize into projects. I can't express how much time this saves me from finding my project files and just keeping things organized. I will also make a folder portal with OneDrive so I can easily transfer files from my office PC to the shop laptop. Start10 is also installed which also gives me the ability to integrate Fences into the Start menu.
Even though this is a shop PC, that doesn't mean I can't do some customization to the desktop. Curtains seems to be the perfect match for this laptop, and I have had a great time playing with all the themes and customizations available. I'm sticking with a lighter theme for now, but those dark themes from danioc are quite tempting!
Amazon Music is next up in the installation list. I subscribe to Amazon Music and since this laptop has Bluetooth, I can connect it to my garage speaker so I can have plenty of music in my shop.
Another one of my favorite apps on both PC and iOS is Microsoft OneNote. It's one of the best multi-platform apps for taking and sharing notes on a variety of devices. I can put some ideas down on OneNote on my iPad and then have them to work on in either my office or shop PC.
That's really most of the basic apps I have installed so far. Of course there are some shop specific apps like Carbide Create and Carbide Motion for CNC work. Also, Lightburn is a great app for laser applications.
So far this "cheap" laptop has done more than I thought it would, and to be honest I'm quite surprised given the price point of this machine. I guess it's good to know you can get a decent PC for a low price if you needed to, as long as you know the expectations of such a low cost device.
Depending on what you want to do with it, there's a lot out there
My first experience with any kind of video editing was in college. I had a camcorder (man when's the last time you called anything THAT?) and I wanted to do a creative project for a class. So, I gathered a bunch of friends, slapped them in costumes (it really didn't take much convincing, we were all a bunch of fun-loving nerds), picked a peppy song, and took a bunch of footage. Then I lugged my gear to the Mac lab to teach myself how to edit together a video.

An ancient shot from an ancient video that's, well...ancient. If circa 2003 is ancient, anyway.
Once I got over the initial hurdles of "WTF am I looking at?" and "Where the heck do I even start?" it wasn't so bad. Final Cut Pro (I don't even know what version it would have been at the time, this was over 10 years ago) was fairly intuitive for me, even if using a Mac wasn't (I've always been a PC user). The tools were straightforward and easy to access, making it easy for an amateur like me to put out a decent product. That video currently lives on YouTube, but there's no way I'm subjecting anyone to that.
Final Cut Pro remains one of the best options for Mac users (at $300 it's hardly cheap - but at least it isn't a subscription model!), although the much less expensive Adobe Premiere Elements for PC & Mac can offer a lot of the same features for a third of the cost. These days, I use Adobe Premiere Pro for editing video clips, short ads, VODs, and other such things, but I get it through a work subscription. Although $20 a month (that's JUST for Premiere, not the rest of the Creative Cloud) isn't necessarily bank-breaking, I really don't use it enough personally to make it worth it.

Adobe Premiere Pro
Fortunately for me and other casual video editors, there are plenty of good free or low-cost options out there.
For starters, let's take a look at Vegas. This program has several versions ranging from affordable to "yikes." The Vegas Post software will put you out about $1000, while the Vegas Pro software comes in around $599. Unless you're working on high-end projects with lots of demand for special effects, rendering, etc., you probably don't need that much. The VEGAS Movie Studio software is much affordable, coming in at $49.99 for the basic version (which will cover most of what a casual creator would need) and $139 for the Movie Studio suite.
Another low cost (and free, actually, if you want to go that route) option is Lightworks. You can download and install Lightworks for free on Windows, Mac, and Linux devices. If at a later date, you decide you want to invest in an improved experience, you can upgrade to Lightworks Pro (monthly for $24.99 or own outright for $320). With this upgraded version, you'll be able to export your projects in different formats and upload straight to YoutTube.
One more totally free option is Adobe Spark, but you'll have to be OK with your video having a watermark on it. More advanced editing tasks are also hidden in the pro version, so you'll need to pay up before having access to all of that.
Lightworks has a bit of a steep learning curve, but once you get the hang of it, it becomes one of the better free options out there. Other free options include Shotcut, Hitfilm Express, and VSDC. All of these free programs will do the basic trick, but have lots of additional features hidden behind a paywall. The nice thing about having the free versions is being able to test what it is you like and get an accurate gauge of just how much power you'll need for whatever projects you're wanting to do.
Next time, I'll talk a little bit about the couple of programs I find extremely helpful when I'm doing my editing - namely, Groupy and Multiplicity. Being able to sort things into multiple tabs is a godsend when I'm trying to find files, and working easily between two computers with one doing the heavy lifting while I work through my creative vision on the other is great for my productivity.
Do you do any video editing? What's your preferred program for it?
and, may you never need them.
The first is Windows Repair Toolbox v3.0.2.5, which you can find here:
https://www.oldergeeks.com/downloads/file.php?id=1599
It works for Windows XP through W10. It contains tens of utilities for the repair of just about any problem, and is an essential for anyone having to repair family computers. Check out its contents at the link, and you'll see why I didn't list the utilities included.
The second is a rather new one, for the removal of remnants of antiviral programs which might be slowing your computer down. You might not even know they're on your machine, left from older subscriptions/installations.
It has the 29 most common antivirus-removal tools built into one utility. Here's the list:

Adaware
Avast
AVG
Avira
BigFix
Bitdefender
Comodo
Dr.Web

Emsisoft
eScan
ESET
F-Secure
G DATA
K7 Computing
Kaspersky
Malwarebytes

Max Secure
McAfee
Microsoft Security Essentials
Norton
Panda
Symantec Endpoint Protection
Trend Micro
Total Defense

TrustPort
VIPRE
Webroot
WinPatrol
ZoneAlarm

Now here's the cool part! You don't need to know which antivirus apps were previously installed — Antivirus Removal Tool (ART) will find them for you." - Deanna McElveen
You can find it here:
https://www.oldergeeks.com/downloads/file.php?id=3389&mc_cid=0fe6434423
An online listing leaked from a store hints at a release date
Have you been waiting for AMD's Ryzen 4000 desktop APUs? Well, your wait could be over in as early as just a few days, according to one retailer.
Reports started over the holiday weekend stating that Dutch retailer Centralpoint listed the incoming Ryzen 7 Pro 4750G, Ryzen 5 Pro 4650G, and Ryzen 3 Pro 4350G on their website. The listings say that the higher-end octa-core and hex-core CPUs will ship within "3 to 5 days", with the entry-level quad-core APU expected to arrive in stock on July 10.
Although there have been plenty of other leaks, Centralpoint is the first place to give an idea of pricing. The AMD Ryzen 7 Pro 4750G will fetch $357 USD, while the Ryzen 5 Pro 4650G is $243 USD and the Ryzen 3 Pro 4350G is $177 USD. AMD itself hasn't given any official word on pricing yet, so these prices could be little more than placeholders.
The specifications detailed on Centralpoint's product pages seem to support some previous leaks reported by Tom's Hardware back in May.
We talked a little bit about what AMD's plans for 2020 were back in January when they debuted several new products at CES.
Are you thinking about upgrading or building a PC soon? What's your hardware plan - does AMD fit into it?