We're getting closer to Halloween and we've been featuring many of the fantastic Halloween skins we have here on WinCustomize. I was browsing through the CursorFX gallery this morning and noticed another Halloween themed cursor, so I thought CursorFX would be fun to spotlight this week.
Use CursorFX to easily change your Windows mouse cursor to one of thousands available on WinCustomize!
Let's all give a big congrats to our newest Journeyman....BONEHEADdb! BONEHEAD has been a member of WinCustomize since 2004 and has shared many skins with the community including tons of great CursorFX themes.
With his recent return to skinning we thought of no better time than now to recognize his contributions. Congrats from all of us at WinCustomize!


We're getting closer to Halloween and I've been digging through WinCustomize looking for some of the best animated wallpapers for DeskScapes. There are a bunch to choose from, and you have a favorite be sure to post it the comments below!
Don't forget we have our October desktop screenshot thread ready, so let's see those Halloween desktops!


Spooky Halloween Forest with Bats
We have finally hit Fall and now we start our way through the holiday season! First up, we have Halloween coming up and we've been busy getting some Halloween wallpapers and other spooky themes up. We're also featuring a ton of Halloween skins this month so be sure to check the daily feature.
Here's a wrap-up of some new, articles, forum posts, and skins you might have missed!

Stardock News:
Curtains v1.1 is Now Available
"The newest version of Curtains adds a major new feature for Explorer background transparency and blur effects. While the new option only comes standard with certain styles in the app, users can edit other styles and apply the blur and transparency effects themselves for further customization.

A new option to extend the title bar ribbon in Explorer windows also adds an extra layer of customization for those who enjoy editing every detail of their Windows experience. v1.1 also introduces several quality of life improvements and increased style application speed."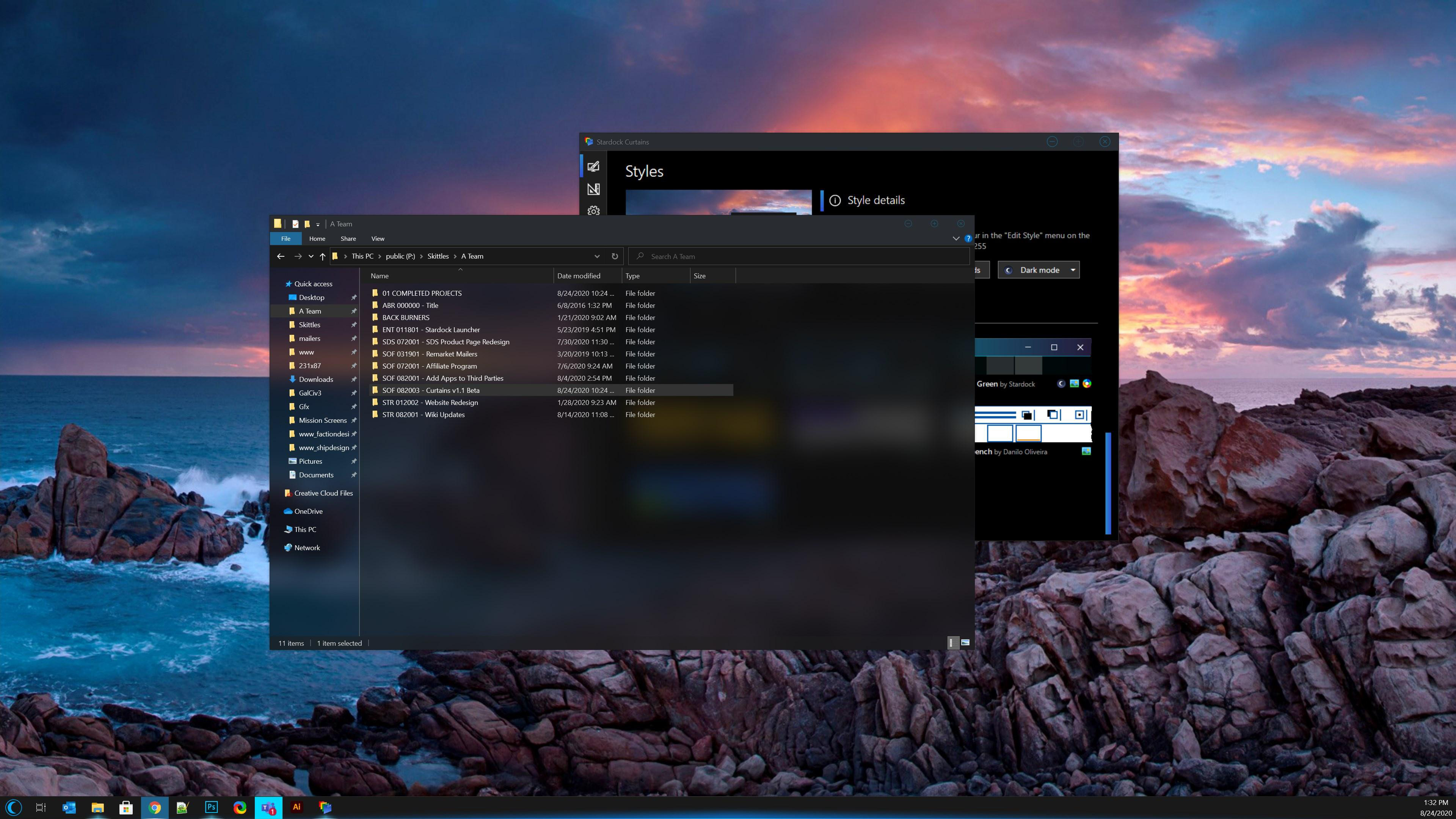 Community Posts You Might Have Missed:
WC Community Question: Do You Use Desktop Wallpapers on Your Mobile Devices?
New CursorFX Themes from BONEHEADdb!
The Mandalorian Season 2 Official Trailer!
WC Community Question: WindowBlinds Skins - Minimal or Wild?
Getting an Early Start on a Halloween Desktop!
Netflix Offers Certain Shows and Movies for Free to Non-Subscribers


New Skins, Themes, and Wallpapers:
Spooky Halloween Forest with Bats (DeskScapes)
We are rapidly approaching October, and that means it's getting closer to Halloween! I recently asked the WinCustomize community about skinning holidays and Halloween came up as one of the top answers. We've always had great contributions from skinners with Halloween themes, so it's no surprise people enjoy these.
Since we're just over a month out, I thought it's a wonderful time to start featuring more Halloween skins, and we've been working to get more Halloween themed wallpapers also.
Here's a few skins to get your started!
Halloween Night (DeskScapes animated wallpaper)
Dark Halloween Pumpkin (Wallpaper)
Fall official starts tomorrow! Hopefully, this means some cooler weather will be headed our way. Although we don't the seasonal color changing down here, I'd love to see some pics from our community who do get to see it.
Otherwise, some of us must be happy with just seeing seasonal colors on the desktop, and that's what todays post is about. Here's some static and animated wallpapers for the new season!
We're just about a week away from the official start of Fall, and if you are someone who likes to match your desktop with the season, now is a fantastic time to get started!
Using the search function and just typing in "fall" or "autumn" should get you a ton of results for seasonal skins, but I've gone through and picked some of my favorites to get you started.
Starting off with a good WindowBlinds skin is a great foundation to build on. Fall Color is a beautiful WindowBlinds skin that is a great starting point for any fall desktop. Also check out the Fall 2 Master skin bydon5318.

Changing the wallpaper is a good next step. We have a nice variety of both animated and static wallpapers, so you have a ton of choices. Autumn Colors is a beautiful animated wallpaper scene for DeskScapes that goes great with the above WindowBlinds skin.
Autumn Leaves on Ground is a static wallpaper that also goes great with our desktop.

Applying a new cursor theme with CursorFX is the next step on our Fall desktop today. We're going with the new Candy Corn FX by BONEHEADdb. It's a fun and cool design with just the right colors.

These are just a few themes to get you started but take some time to search and browse through the WinCustomize galleries. There are many more seasonal skins and themes that will get your desktop ready for the cooler weather!
It's been great to see some skinners returning to WinCustomize and sharing some new creations. We want to extend a big welcome back to BONEHEADdb! He's been one of the top CursorFX creators on the site, and he has shared two new CFX themes which you need to check out. Can't wait to see more!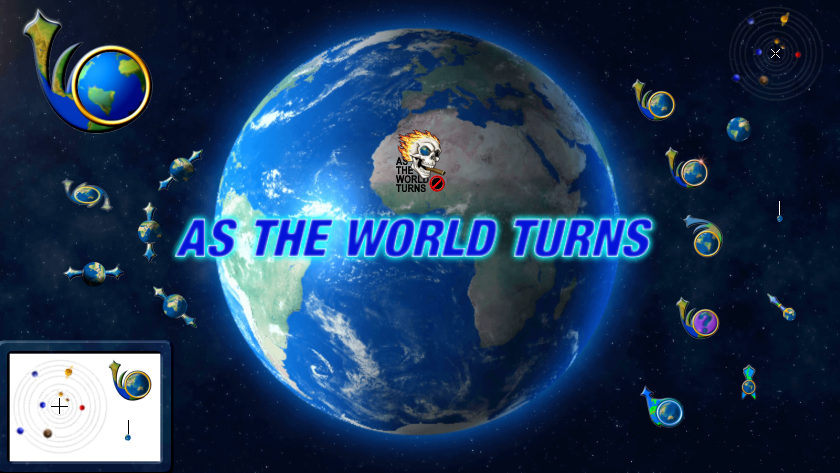 Fall is right around the corner and with that we have the latest edition of the WinCustomize monthly wrap-up! This is where we'll feature some of the best news, articles, and skins from the past month in case you might have missed them.

Stardock News:
NOW ON STEAM: Curtains - Add New Style Modes to Windows 10
"Stardock released its newest customization tool on Steam today. Curtains™ allows users to apply new styles along the lines of Dark Mode and Light to Windows® 10.


ANNOUNCING: Curtains v1.1 - try the beta today!
Stardock released a v1.1 beta for Curtains today, its popular customization tool that allows users to apply new styles along the lines of Dark and Light Modes to Windows® 10.

Taking advantage of the groundwork built to support light and dark mode, Curtains includes several new styles including Crystal, Sky, and Midnight mode that enhance the look and feel of the Windows UI along with apps that already support light and dark mode.
Community Posts You Might Have Missed:
Top Wallpaper Downloads for August!
Remember RightClick? I tried it on Windows 10
Have Your Vacation Plans Been Cut Due to COVID?
Make your next video stream seamless with Multiplicity
Important Questions to Consider When Shopping for Home Security Cameras
Creative Modifications: Animal Crossing
New Skins, Themes, and Wallpapers:
Sunrise Over Rice Fields (Wallpaper)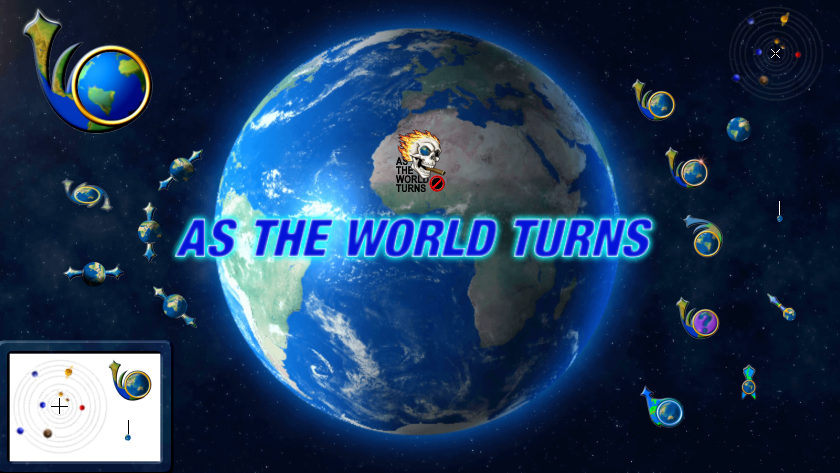 September is just over a week away and we are inching ever so close to the beginning of the autumn season. As we start winding down summer, lets take a look at wallpapers today and what has been popular over the last month.
You can download these here, and many more in our desktop wallpaper gallery here on WinCustomize!
If you have a favorite wallpaper, leave the link in the comments below.